Double XL's brand-new "Varié" collection is all about putting plus-size outfits in the spotlight, where variety seamlessly blends with styling. Rooted at the core of our diverse selection, these outfits are meticulously crafted to suit every occasion and body type.
Join us as we explore the inspirations behind the collection name and discover three stunning outfits recommended by our stylists. Also, briefly provide the reader with concise information on accessories to complement all your plus-size outfits.
Table of Contents
"Varié" Collection by Double XL
At Double XL, we strive to stay aligned with global fashion trends, ensuring our collections portray the latest styles, choices and variety of plus-size outfits. Our latest collection, named "Varié" embodies diversity and uniqueness, drawing inspiration from the French word that means 'various and diverse. Explore our exquisite range and discover your distinct style of plus-size outfits.
Our Designer's Recommendations
Our team of experienced designers has carefully selected two exceptional ladies' wear and a gent's wear which capture the essence of office chic and casual comfort. Stay stylish and confident with Varié, the ultimate blend of fashion-forward choices designed exclusively for you with the perfect plus-size outfits. Explore the endless possibilities and embrace your unique style with Double XL's Varié collection.
Elevate your office wear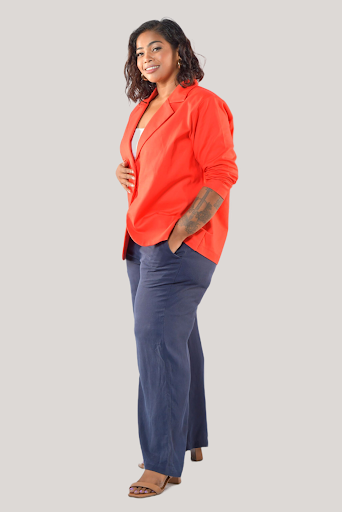 Introducing our latest ladies' office wear from the Varié collection is a stylish blend of comfort and elegance. Further, this plain pattern, regular-length pants, and loose fit offer a sophisticated look. Crafted from premium single jersey material, it ensures both style and ease of movement. Care instructions include Hand washing for lasting perfection.
Upgrade your office wardrobe with this versatile ensemble, exuding confidence and professionalism with this stunning plus-size outfits.
Comfy linen worth having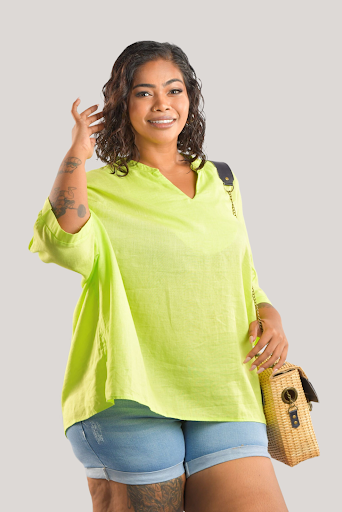 Our stylish Linen wear collection with a plain pattern, a loose-fitting Kimono top, and a chic 'V' neckline paired with a Chinese collar. The regular-length design and elbow-level sleeves exude elegance. Designed by using premium Linen material for a luxurious feel, it's easy to care for with hand wash instructions.
Step up your fashion confidently with this stunning Linen wear, blending comfort and style effortlessly.
Stylish: Elegant printed shirt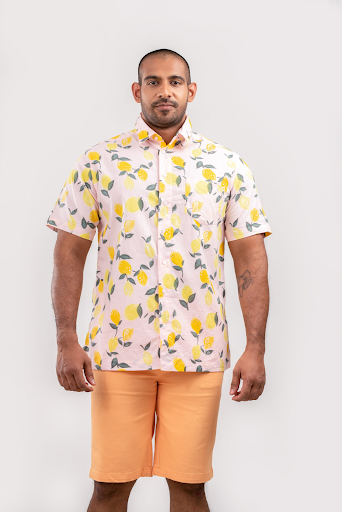 Our contemporary Linen printed shirt is perfect for any occasion. With a regular fit and standard collar, it offers comfort and elegance. The short sleeves add a touch of sophistication, making it a versatile addition to your wardrobe. Crafted from premium linen material, it ensures a fashionable look and breathability. For your convenience, machine wash care instructions are ideal. Elevate your style effortlessly with our exquisite Linen printed shirt, perfect for all-day comfort and confidence.
Enhance your outfit with these stylish accessories
When considering modern fashion, accessories are significant, and they add finishing touches that complete any outfit. From jewellery, handbags, and creams to perfumes, this has caused different accessories have emerged to elevate the individual style, especially for all of you ladies.
In Double XL's latest collection, our stylist highly recommends Nimanse for exquisite jewellery accessories, adding elegance and trendiness to any look. For those who seek an artisanal charm, Cane Couture's handmade bags are the perfect choice, exuding sophistication, and uniqueness. Additionally, the Varié Collection boasts its line of handbags, flawlessly complementing its versatility and elegance.
To heighten your fashion experience, our stylist suggests exploring exclusive lines and Aroma Bliss for perfumes and creams. These luxurious scents and skincare products enhance confidence and radiance, creating a lasting impression.
Exciting news! You don't have to wait any longer to explore our fabulous collections. We cordially invite you to visit our store if you wish to experience the latest trends and find your perfect style in person or if you prefer the convenience of online shopping, don't forget to check out our website, www.doublexl.lk, for a seamless and enjoyable shopping experience. See you soon!