Are you eagerly counting down the days until your next trip? We share in your excitement! Regardless of whether you are planning an overseas adventure or a relaxing staycation at one of Sri Lanka's premier beach resorts, we have something special for you.
The Bliss collection by Double XL – is the perfect choice for all your summer outfits, crafted from breathable cheesecloth. This comfortable material gained popularity during the 1960s and 1970s for its unique texture. Known as Muslin in the fashion world, it's renowned for being lightweight and airy.
Now, let's explore the world of tranquil resort wear, where style meets serenity, perfectly tailored for both her and him.
Table of Contents
What to wear for your next holiday?
When looking for outfits while travelling, the fundamental concern is comfort. The last thing you want is to feel hot and uncomfortable. Whether you are a man or a woman, we all share the same desire for comfort.
Ladies' stunning resort wear
Hey ladies! Did you know the outfits you choose for your next getaway could make or break your trip? Check out these ladies' resort wear outfits.
This Halter Neck Dress is obtainable in a stunning hot pink and printed material. This dress features convenient pockets, a loose and full-length design that exudes a relaxed vibe, and a chic halter neckline for an added touch of elegance. Crafted from a blend of breathable cheesecloth and comfortable cotton, it's the ideal choice for your summer getaway.
This Kaftan Dress is a very relaxed, free-size fit and vibrant printed patterns make it the perfect choice for a stylish getaway. Crafted from light cheesecloth, it's a comfort that ensures your experience experience is simply the best making; it is a must-have addition to your resort wardrobe.
This Ladies' Resort Outfit are in a stunning shade of green! This coordinated ensemble includes the comfortable and relaxed Ladies' Resort Pants and the stylish Ladies' Resort Top with a ruched back. Together, they create the perfect combination for blending seamlessly with the vibrant nature of your destination. Whether lounging by the pool or exploring the resort, this outfit set offers comfort and glamour, making it your ideal choice for a relaxed yet chic look.
Gents: comfortable resort wear
Hey gentleman! Did you know that selecting the right outfits for your upcoming getaway can enhance your travel experience? Take a look at these comfortable resort wear.
Our Linen Shorts With Elastic Tie Waist Band and Chinese Collar Short-Sleeved Shirt. Accordingly, these shorts offer comfort and style with a plain pattern, a perfect short length for warm weather, and a regular fit. Paired with our Chinese collar shirt, which features a sleek design and convenient pockets, this is your go-to choice for a fashionable and practical resort wardrobe.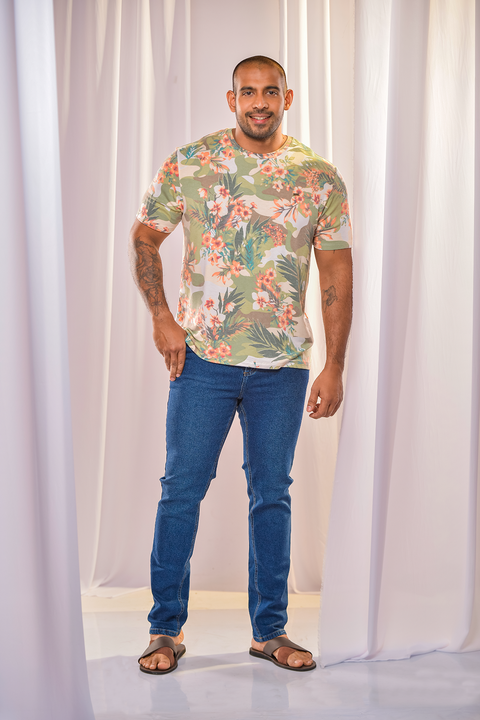 This printed T-shirt uses comfy printed knit fabric, perfect for a laid-back yet chic look. Available in a regular fit, short sleeves, and timeless crew neckline. Ideal for your next vacation.
What shoes and handbags for your trip?
Elevate your travel experience with our exquisite range of ladies' handbags and men's shoes Shop, them today and find the ideal accessories to complement your travel wardrobe.
This Tea Bag-Inspired Artisanal Leather and Cane Handbag. Features a unique design with an adjustable and detachable chain strap, practical compartments and a versatile strap that offers style and convenience for your next getaway.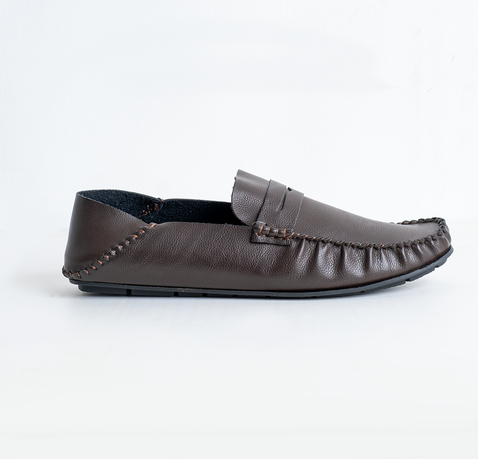 These loafers ensure that style meets comfort. They are carefully designed and feature a plush suede lining for ultimate softness and comfort throughout, The long-lasting outsole provides a reliable grip and long-lasting wear, while the high-quality microfiber upper adds a sleek, contemporary touch to the luxurious interior.
Experience the ultimate getaway with our Bliss collection, where every journey is as beautiful as the destination itself. Discover these exquisite offerings, available both in-store and online. 
Stay connected with us on Facebook, Instagram, and TikTok, and subscribe to our YouTube channel for exclusive updates and inspirations. Elevate your escape today with us!