As borders reopen and resort season begins now is the time to prepare and stay informed about your wardrobe's four essential resort wear trends for you. These resort wear trends will ensure you look effortlessly stylish and comfortable, no matter where your travels take you, whether it's a local getaway in Sri Lanka or an international vacation.
Resort Wear Trends of 2023
Sustainable and eco-friendly fabrics
In a world that prioritises sustainability, the fashion industry is taking significant steps towards promoting eco-friendly practices. At Double XL, we are committed to sustainability in our latest resort wear collection. We achieve this by using materials crafted from breathable cheesecloth. This comfortable material gained popularity during the 1960s and 1970s for its unique texture. Known as Muslin, in fashion made from conventionally grown cotton, which has a lower environmental impact when compared to synthetic fabrics.
Mix and match outfits
The mix-and-match trend in resort wear involves creatively combining various clothing pieces and accessories to craft a stylish vacation wardrobe. To embrace this trend, select a cohesive colour palette that compliments your destination's vibe. At Double XL, we focus on mixing and matching in our resort wear collection.
Shop Now and enjoy these outfits that seamlessly blend to make your vacation wardrobe both stylish and functional: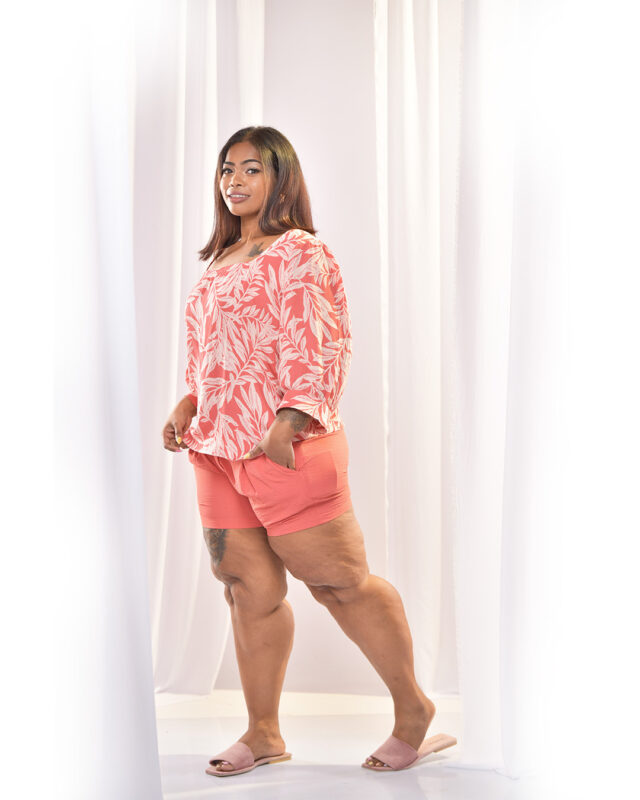 The ladies' resort pleated shorts, matched with the Ladies' Resort Top featuring a chic criss-cross sweetheart neckline, create a comfortable and exceptionally classy ensemble perfect for your next getaway.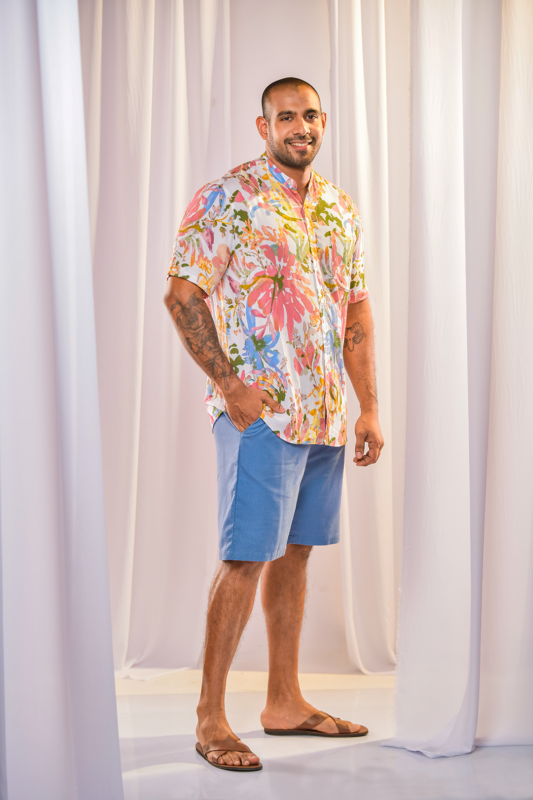 The Chinese Collar short-sleeve shirt with pockets, crafted from breathable fabric and featuring a stylishly minimalist design, seamlessly blends with the Gents Resort Shorts. This combination exudes a casual yet handsome charm and is perfect for a relaxed day out or a leisurely evening gathering. The shorts provide a laid-back feel, while the shirt's unique collar adds a touch of sophistication to the overall look, ensuring you feel both comfortable and stylish in any casual setting.
Vibrant Printed Palettes
Currently, resort wear has embraced a vibrant and lively printed palette. These bold and energetic prints have become a prominent trend in the fashion world, bringing a sense of excitement and positivity to vacation wardrobes. At Double XL, we also focus on creating vibrant prints in our resort wear collection, ensuring your next trip is colourful, dynamic, and enjoyable.
Look at these printed outfits for your upcoming trip that will make you look elegant and stand out.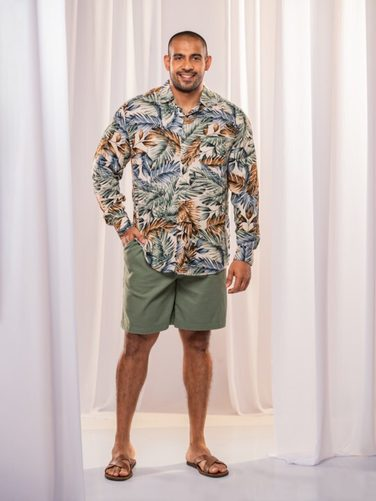 The standard collar long-sleeve shirt with pockets features a brown and green feather print, paired with Gents Resort Shorts, creating a stylish and comfortable ensemble that ensures a handsome, relaxed vibe.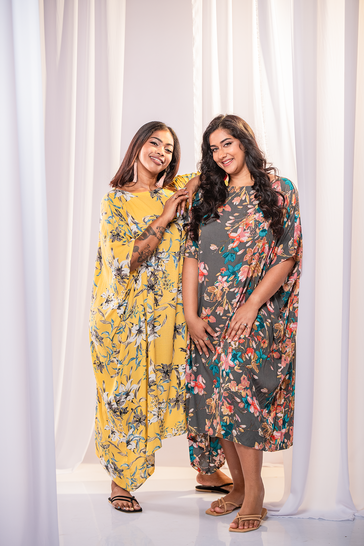 The vibrant printed patterns of this Kaftan Dress catch your eye and elevate your resort style. Its relaxed, free-size fit is designed for maximum comfort, ensuring you are fabulous.
Resort wear accessories
Currently, Resort wear isn't just about clothing; it's also about the accessories that complete the look. These accessories add a touch of glamour and vacation vibes to any outfit, making them essential for the resort look.
Compliment your resort-wear outfits with these accessories.
T-bags have a unique design with an adjustable and detachable chain strap, practical compartments and a versatile strap that offers style and convenience for your next getaway.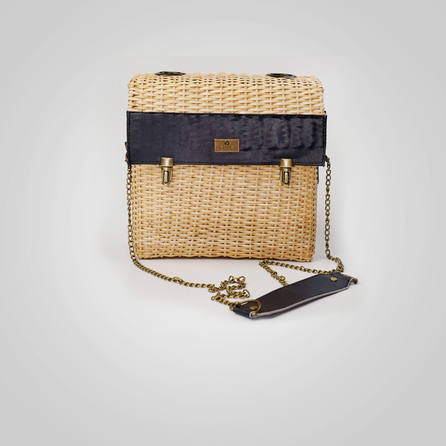 These stylish loafers are the ideal men's fashion resort wear accessory by seamlessly blending style and comfort.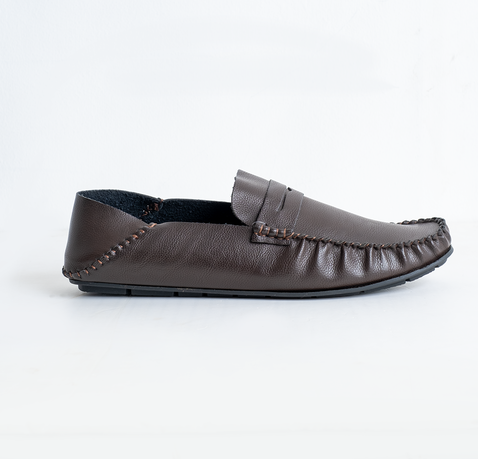 In this ever-evolving fashion landscape, staying updated with these four latest resort wear trends ensures you are ready to embark on your 2023 adventures in style and sustainability. At Double XL, we're here to accompany you on this fashionable journey. Shop online or visit our Reid Avenue store and premium outlet at One Galle Face Mall.
Get connected with us on Facebook, Instagram, and TikTok, and subscribe to our YouTube channel for exclusive updates and inspirations. Elevate your escape today with us!