Experience the perfect fusion of simplicity and modernity with Double XL's latest collection – Simplicité Moderne. Crafted from premium chambray material, known for its lightweight and relaxed texture, these outfits are versatile for various occasions. Available in three elegant shades of blue – Dark Blue, Mid Blue, and Light Blue – this collection encapsulates both sophistication and contemporary flair.
Discover the Must-Have Outfits
Step into the world of the Simplicité Moderne collection and redefine your wardrobe. Whether you want to refresh your style or make a bold statement, our handpicked outfits will guide your journey. These outfits are designed to transition effortlessly from formal settings to casual outings, embodying the tagline "Wear it anywhere."
Handkerchief Ankle-Length Dress with adjustable straps
Introducing the Handkerchief Ankle-Length Dress, a highlight of the Simplicité Moderne Collection. This dress is the embodiment of versatility, adhering to the "wear it anywhere" philosophy. Crafted from premium chambray material, it seamlessly blends style and comfort.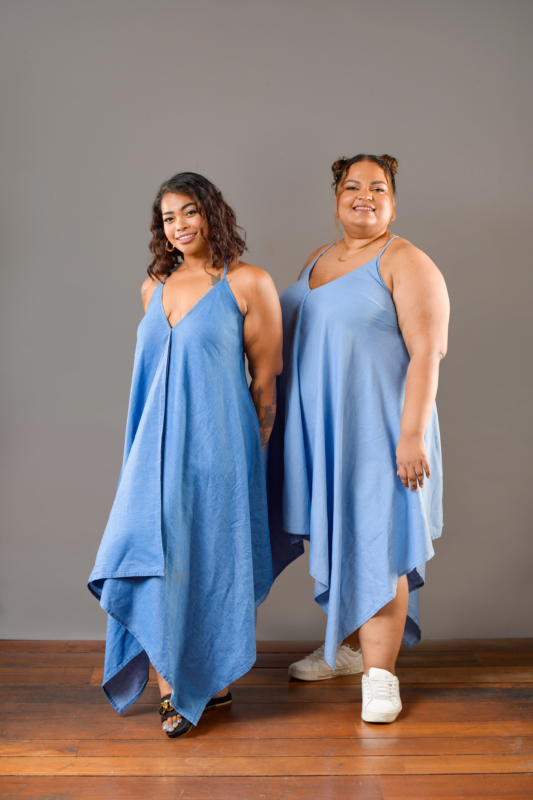 Styling tips for a stunning daytime look
For a relaxed daytime look, pair the dress with a Cane handbag from Cane Couture, portraying a carefree charm and elegance.
Styling tips for an elegant Evening
Transform the dress into an evening outfit with a dress-down Friday look. This ensemble is perfect for dinner outings or casual gatherings.
Smart Long Sleeve Standard Collar Shirt
Discover the gents' long-sleeved standard collar shirt, an outfit from the Simplicité Moderne collection. Ideal for everything from office meetings to casual outings, it epitomises elegance.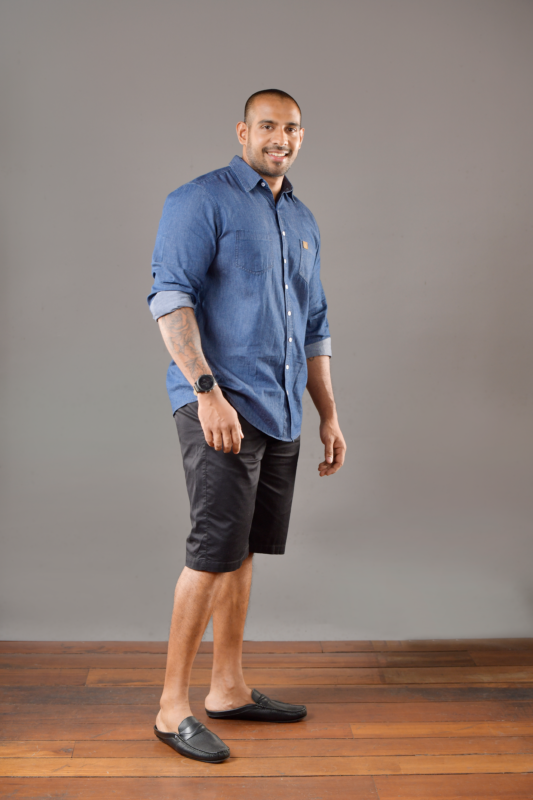 Styling tips on a smart office look 
Elevate your presence in meetings by neatly tucking it in, exuding confidence and sophistication.
Styling tips for relaxed evenings
For a relaxed evening look roll up the sleeves and pair the shirt with your choice of shorts. It's an ensemble tailored for evenings with friends and family.
Comfy V-neck cami top
The Plain Chambray Top – a versatile addition to your wardrobe. Blending style with comfort, it's a go-to piece for your everyday fashion needs.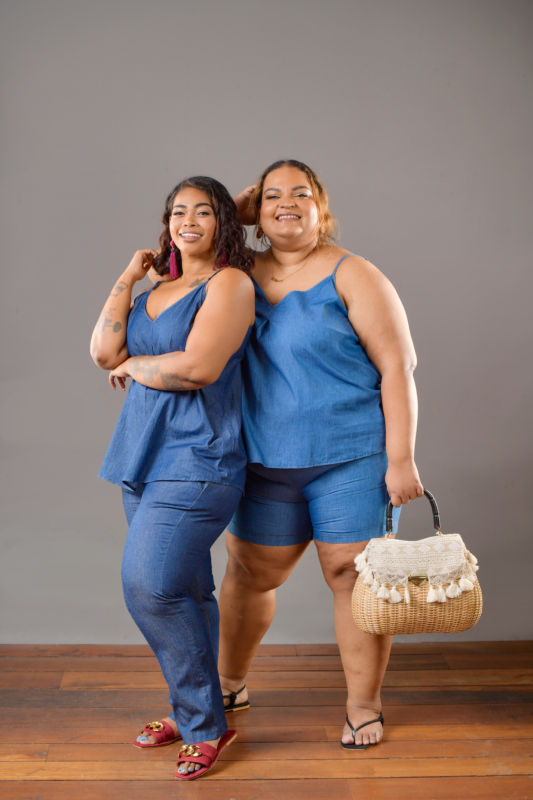 Styling tips for official formal events
Enhance this top's elegance by pairing it with your favourite jeans or pants. It effortlessly transitions into a formal outfit suitable for any event.
Styling tips for relaxing vacations
For a vacation vibe, combine the top with your preferred shorts, ensuring comfort and style throughout your trip.
Handsome Chinese collar long-sleeve shirt
The Chambray Long Sleeve Chinese Collar Shirt effortlessly balances style and comfort. This shirt embodies a timeless charm with its plain pattern. It is available in Dark, Mid, and Light wash options, allowing you to tailor your look to any occasion. The Chinese collar adds a touch of sophistication while maintaining a laid-back appeal, making it suitable for both casual outings and semi-formal gatherings.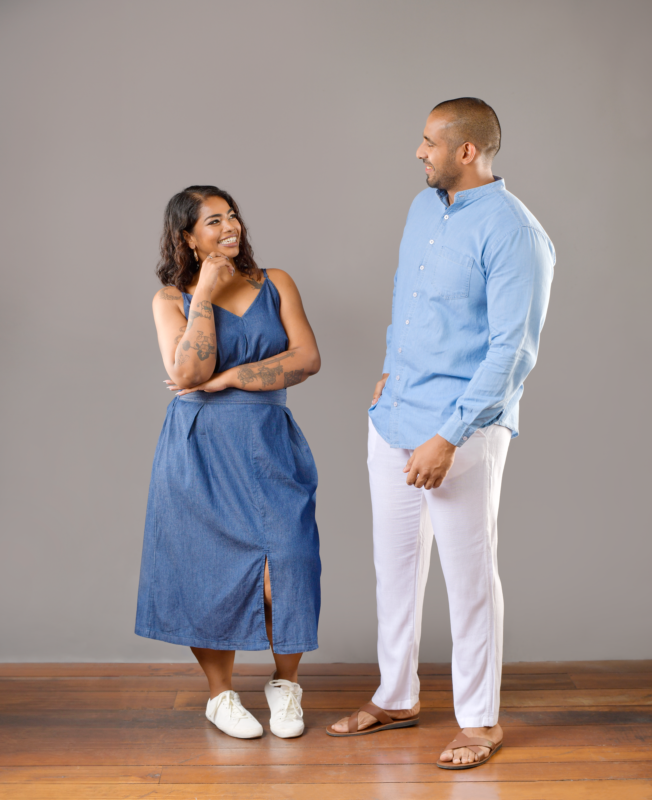 Styling tips for a casual elegance
Designed with a Chinese collar, this shirt brings a touch of uniqueness to your casual ensembles. The collar's clean lines and distinct look make it an ideal choice for a laid-back yet refined appearance.
Styling tips for a long sleeve Adaptability
The long sleeves of this shirt offer adaptability for various occasions. Roll them up for a relaxed daytime look, or wear them down for a more formal appearance suitable for evenings and sophisticated events.
Conclusion
The Simplicité Moderne Collection combines the essence of modern fashion with simplicity. These outfits are designed to take you from casual to classy effortlessly, it's an invitation to redefine your style and embrace the ultimate blend of elegance with a contemporary flair.
We invite you to shop from this collection online both online Doublexl. lk or visit our store for an in-store experience, ensuring that you elevate your look with simplicity and modernity Double XL is there at your service.